Professionally Written Online Press Kits
That Get Results
We believe a well-written online press kit is one of the most valuable tools in a PR campaign. In fact, it's the number one tool we use in our own PR firm to land national and top media market placements for our clients.
Most companies and their PR professionals would agree. Yet very few have an online press kit they're proud to use. Even fewer have one that's not downright embarrassing.
We write press kit materials for a living.
Every client we take on has a unique story. We make sure that story is told to the media through the press kit materials we write. With over 50 years of combined media and media relations experience, our team knows exactly how to extract that unique story from you and communicate it so the media gets it too. The end result is a press kit that proudly represents your unique contribution to your industry and to the world.
See a few samples…
We developed our process over 15 years.
At the heart of our talent extracting unique stories is a process we developed and honed over 15 years as a PR firm. We know how to get the information the media will want and package it in a way the media will love.
Our clients have been featured on these media venues and many others…

Our technology is time-tested.
We perfected our online press kit technology over 10 years. Created by our team, for our team, we believe our online press kits are the best out there. And we're always working to make them even better. Our professionally written online press kits feature multiple versions of each media spokesperson's bio to suit the needs of different types of media venues, a multimedia gallery that houses high resolution images for the media, and one-pagers that journalists can download, print, and take into their morning meetings.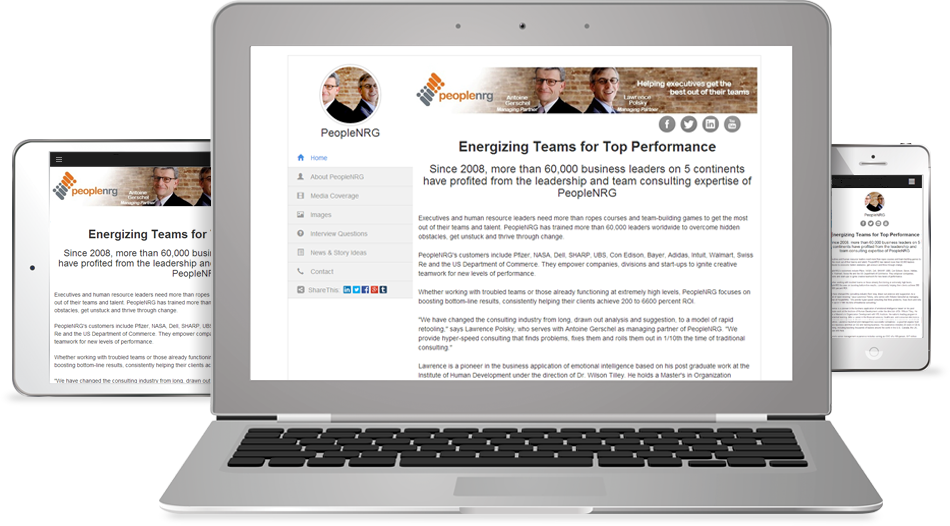 There's strength in numbers.
Our professionally written online press kits are housed in a searchable database (www.SearchPressKits.com) regularly used by U.S. media to find expert sources for their articles, interviews, and segments. Being part of that database means additional exposure for you and your company, and associates you with other leading professionals and change agents in your industry.


Learn more about our options and how we can help position you as a leader in your industry.
[include id="1″ title="ScheduleOnce Button"]