Which Expert Are
You?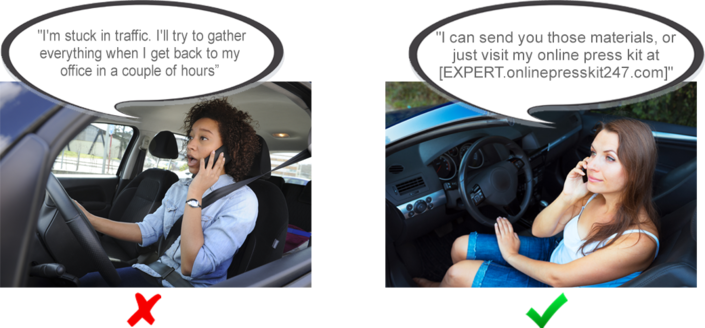 Online Presskit 24/7 already helped achieve thousands of media placements. The world is waiting for you to speak.
The Online PressKit 24/7 technology has long been Wasabi Publicity's
"secret weapon" in scoring media placements. Now it is available to you.
Online PressKit 24/7 – Technology:
Online PressKit 24/7 is the foundation of your success. Just plug in what you want to say and you are ready to go.
Online Presskit 24/7 – Service:
We review your online press kit messaging to make sure it captures the media's attention and has them intrigued, engaged, and wanting to know more about you. Call it a sixth sense of experience, but we know what is going to produce the results.
Online Presskit 24/7 – Community:
You'll be part of our commununity – a powerful searchable media database that matches you with media venues that are looking for people just like you.
Online Presskit 24/7 – Guaranteed results:
We know that starting a PR campaign can be a little unsettling – not knowing what will happen. We give you piece of mind by guaranteeing you will get results*.
We Make Sure The Media Always Sees Your
Data In The Optimal Format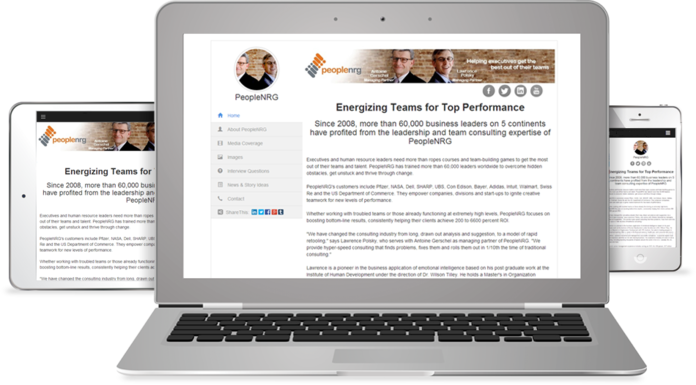 We all know the value of PR, but where do you start?
We've all had that experience of sitting in front of a blank screen, frozen. You know you need PR. You know that PR is a game changer. You just don't know where to start or what to say. Or maybe you have started to do PR, but just aren't getting the results you want.
PR should be done when you
need it. That means now.
So rather than getting the support you need, you put it in the someday file. You'll do PR when your book is published, your product is launched, or
[fill in the blank]. The problem is that by the time you get around to doing PR, the opportunity for getting PR will be gone. And you're left wondering IF PR would have made THE difference. You'll never know.
Shouldn't We Talk Results?
We Should!
Most people are willing to take that first step…
…if only they knew what step to take. PR is like all important things in life: if you knew what to do, you would do it, right? You would take that first step on the road to your success. But not every step makes a difference; it needs to be a step in the right direction.
Getting the first step right lands our clients here…

(just to name a few)
A few of our happy clients: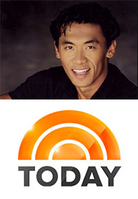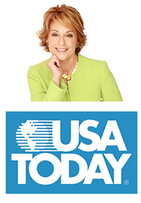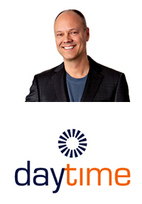 You Get
Guaranteed Results!
Free press kit review by Wasabi Publicity's PR masters
Media-preferred layout
Inclusion in the database that the top journalists search every day
Preferred search placement in our expert database
Your pitches on PitchRate.com are linked to your online press kit
24/7 access to your hosted press kit
Free 30-day setup period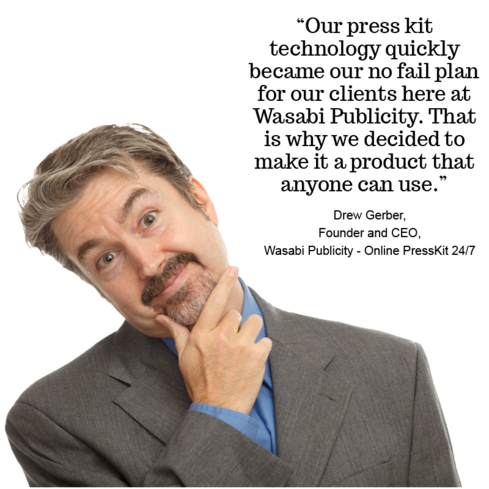 The most valuable service that publicists do
for their clients…
…(and that we do for all of ours) is to make sure the first step, which is knowing what to talk about, is relevant, engaging, and intriguing. Too often people don't get this part right. They misstep and it sets them off in a direction that produces no results. They're left scratching their head, wondering why the media doesn't respond. This is the most important step of any PR campaign.
"…personally reviewing your press kit."
With Online PressKit 24/7, we personally review your press kit to make sure your first step is going to set you down the path of success. We make sure what you are talking about is on point and is going to get you results.
After the media is drooling, all you have to do is close the deal.
You can learn the art of how of close the media two ways. You could consult the all-knowing Google, but you know how that goes. You search and search, hoping to find THE answer. After sorting through tons of blog posts and articles telling you to do this or do that, you're left confused and overwhelmed. So you give up or put it on the back burner. OR you have a smart advisor who shows you exactly what the media wants and how to close the deal – an advisor that keeps you organized and gives the media everything they want, right at their finger tips
Our technology is a smart advisor. All you have to do is plug in your information and you are ready to start talking.
You need to let the world know you are doing good. You need to start talking about YOU. But who should you starting taking to? Well, if you want the most bang for your bucks, you would be talking to the media. Because they will tell all of their readers, viewers, and listeners about you. Even though most people know what to talk about with the media, they often don't know how to start the conversation.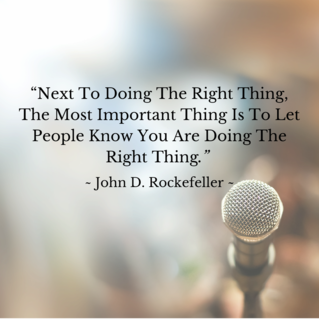 There are easy tricks of the trade on how to start a conversation that leads to more. You can have the most interesting topic; but if you start the conversation in the wrong way, the media will not care. So knowing how to start the conversation with the media is a must. Sometimes it can be exhausting to always have to be the one to start the conversation. It is great when someone else introduces you and they start the conversation. That is what publicists do and why they get paid so much money. Our service does both: it shows you exactly how to start the conversation with the media, and introduces you for a fraction of the cost.
The secret recipe for ANY successful PR is knowing what to talk about.
Knowing how to start the conversation and how to close the deal – it's the recipe we used to get our clients these amazing results: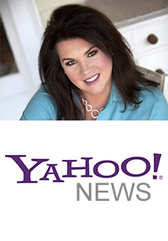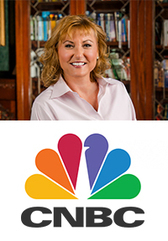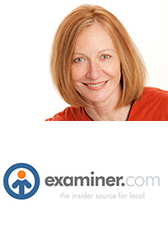 $197/mo. or $1,970/yr.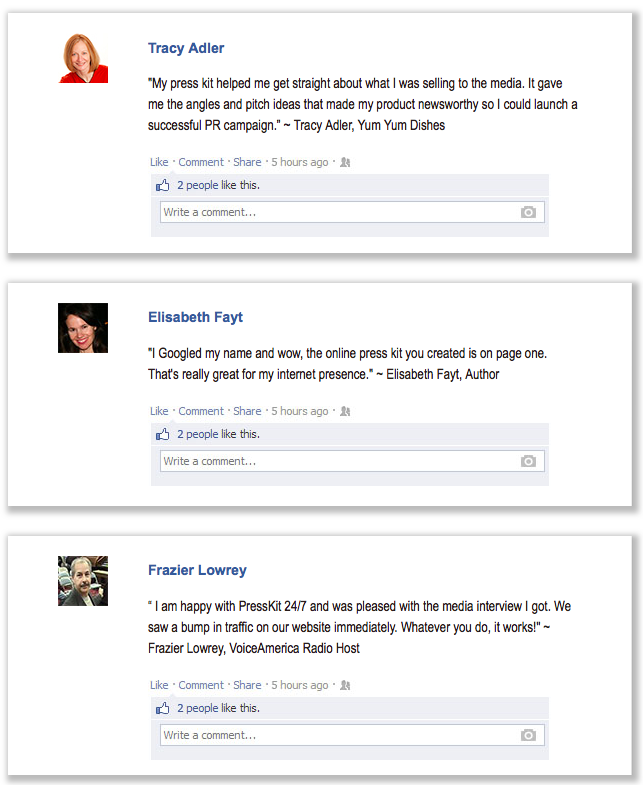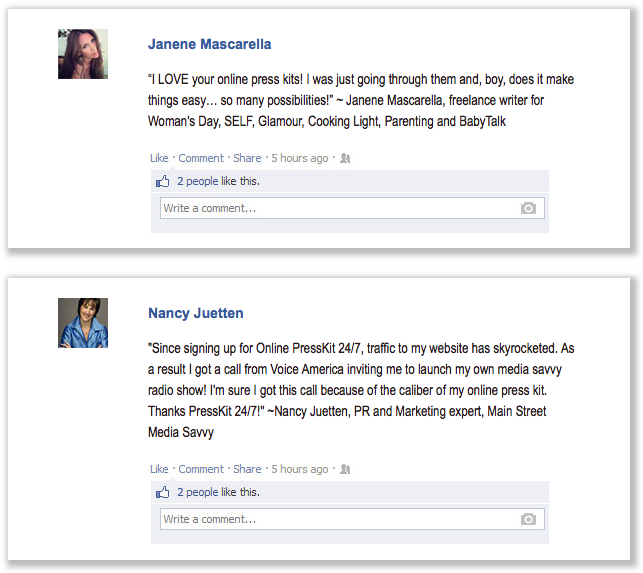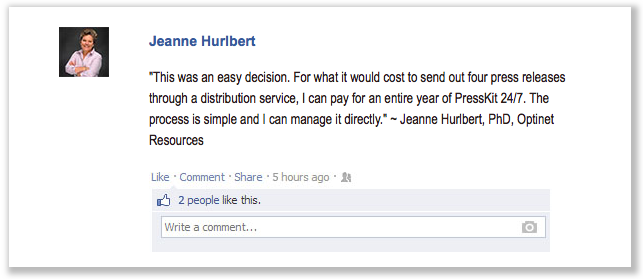 $197/mo. or $1,970/yr.
Remember we guarantee results, so you have nothing to lose except that
nagging what if…
Still not convinced? Let us know why: Contact Us / Email Us / Call us: 404-865-1405